Water Damage Restoration
Back To Our Services
Water damage usually happens out of our control, when we least expect it. Whether it came from flash flooding or overflow of water from faulty or broken pipes, it has rarely been the homeowners' fault. You do not have to go through this alone! "Carpet Cleaning in Dublin" can help you get things back to normal with our water damage restoration service.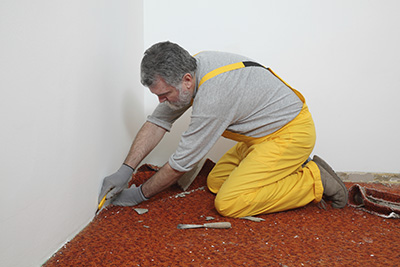 Water Damage Restoration by Professionals
Our experts will check around the house from your basement up to any floor affected by the water and perform water extraction if necessary as still water can impose serious health risks. Our team is prepared to act quickly in situations like these as time is critical, and we know that the earlier the area and the items are dried, the more likely we can solve the problem.
After the items have dried and the salvageable and non-salvageable items have been classified, our team will monitor the objects in question, whether they need technical help or cause hazard especially with electronics. Our service not only focuses on fast service but also on safety and security. We take control over the situation with drying and dehumidifying the flooded areas.
Carpet Cleaning in Dublin has been preparing for situations like these. Our technicians have undergone training in order to provide professional service and proper protection for our customers. We know the immediate attention you will need in situations like these, so in the event that it is required, emergency services will be provided for our customers. With this, we can provide the reliability and dependability that customers expect from us. If you are in need of water damage restoration service, we got you covered! Give us a call or send us a message, and we will take care of the problem in no time!